Meet our Board of Directors
PAC-TE Officers
Dr. George Drake
President (through May 31, 2020)
Dr. George Drake has been preparing educators in Pennsylvania for over 20 years, first at West Chester University as a faculty member and associate dean, and now as Dean of the College of Education and Human Services, and School of Social Work at Millersville University. Originally from New Jersey, he taught special education there for ten years and holds NJ teacher certifications in special education, elementary education, and early childhood education. George earned his Ph.D. from the University of Virginia, M.Ed. from The College of New Jersey, and B.S. from West Virginia University. At WCU he taught courses primarily in behavior management and severe disabilities, and he supervised 100 student teachers. As associate dean, his responsibilities were related to assessment, accreditation, curriculum, and student issues. In 2013, George received a gubernatorial nomination to represent higher education on the Pennsylvania Professional Standards and Practices Commission, he was confirmed by the Pennsylvania Senate and commissioned in April 2014. George believes in PAC-TE's ability to advocate for educator preparation by helping Pennsylvanians understand the value of higher education-based teacher preparation and the positive impact it can have on the achievement of P-12 students. In his spare time, George enjoys travel, reading, and music.

Dr. Gwen Price
President Elect (through May 31, 2020)
Dr. Gwe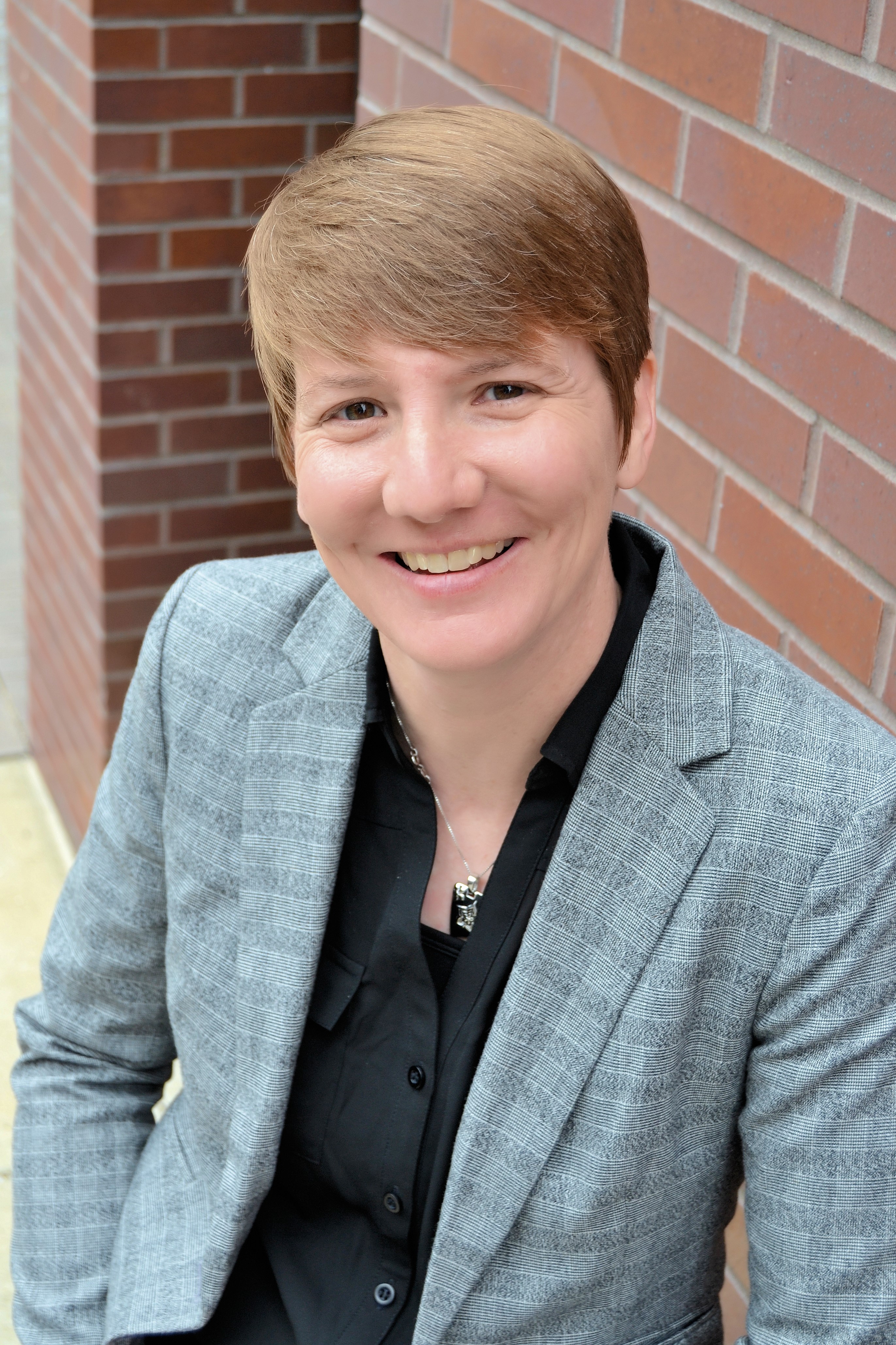 n Price earned a Bachelor's Degree in Chemistry from Bucknell University as well as teacher certiication in that field. Subsequently earning Physics certification from IUP, she taught high school Chemistry and Physics for 15 years during which time she earned her M.S. and Ph.D. in Educational Psychology from the Pennsylvania State University. Gwen then moved to Edinboro University where she became a member of the Middle & Secondary Education Department and later served as the Director of Accreditation & Program Improvement. In the summer of 2017, Gwen joined Clarion University as the Director of the School of Education and Associate Dean for the College of Arts, Education, and Sciences. She maintains a strong commitment to program improvement through effective use of assessment and accreditation, and enjoys her participation in PAC-TE as a way to connect, learn, share, and grow.
Dr. Kevin Zook
Immediate Past President (through May 31, 2020)
Dr. Kevin Z
ook, a native of Lewistown, PA, earned a B.S. degree in Elementary Education from Messiah College, and both an M.S. and Ph.D. in educational psychology from Penn State University. For three years, Kevin taught middle level mathematics and science, as well as elementary music at a private school in Arlington, Virginia, before pursuing graduate degrees. He taught for two years at Winona State University in Minnesota, ten years at Bucknell University, 11 years at Messiah College, and two years at Gannon University. At Messiah College, Kevin served as Chair of the Education Department and Certification Officer. At Gannon University he served as Director of the School of Education. In 2013 he joined Holy Family University as the Dean of the School of Education. His involvement with PAC-TE is rewarding because it has provided opportunities to connect with good people in teacher education across the state and to learn how different institutions structure their programs. When Kevin is not busy at work, he enjoys hunting, flyfishing, reading, and rooting for the Pittsburgh Pirates and Steelers.
Dr. Joseph Domaracki
Treasurer (through May 31, 2021)
Dr. Joseph Domaracki is a native of Bethel Park, PA and currently resides in Indiana, PA
.

He earned a

B.S.in Health Education from Slippery Rock State College in 1973. While teaching for the Allegheny Intermediate Unit and working for Parkway Industries as Floor Supervisor Joe earned his M.Ed. and Ph.D. in Special Education with a specialization in Severe Disabilities from the University of Pittsburgh. Joe was on faculty at the University of Pittsburgh for six years teaching in the Program in Severe Disabilities and Coordinating the Western PA Technical Assistance Center for Supported Employment as well as a federally funded School to Work Transition Grant. In 1992 Dr. Domaracki joined the faculty in the Communication Disorders, Special Education and Disability Services Department at Indiana University of PA. While at IUP Joe served as Department Chair for 11 years and as Interim Associate Dean of Teacher Education for three years. Joe became involved with PAC-TE because he believes in PAC-TE's commitment to improving the quality of teacher education in PA and the great opportunity PAC-TE provides its membership to network with other teacher educators across the state. In his spare time Joe enjoys traveling, working crossword puzzles, watching sports, and playing disc golf.
Dr. C. Jay Hertzog
Executive Director (through November 1, 2019)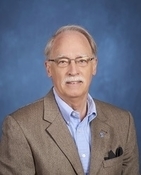 C. Jay Hertzog earned a Bachelor's in music education and his Master's and Doctoral degrees in educational leadership from Penn State with post-doctoral studies at the University of Wyoming. He has held several positions within the K-12 environment including: elementary music teacher, director of a competitive high school marching band, assistant principal, principal, and assistant superintendent. From 1987 until his retirement in 2009, he worked in higher education as a professor at Valdosta State University (Georgia), the chair of Clinical and Professional Studies at Augusta State University (Georgia), and he retired as the Dean of Education at Slippery Rock University. In 2006, he received the "Excellence in Education Award" for distinguished contributions in education from PSU's College of Education Alumni Society and in 2007 received PAC-TE's "Teacher Educator of the Year Award." Jay served as president-elect, president and past-president of PAC-TE from 2010-2016. He enjoys playing the piano and guitar, traveling, and taking trips to Europe with his grandchildren.
Directors Representing Individual Members
Dr. Mary Dupuis
Director (through May 31, 2019)
Position:
Directors Representing Individual Members
Mary is originally from Ohio, but has lived and worked in Virginia, Georgia, Illinois and Indiana, before coming to Pennsylvania almost 50 years ago. She taught high school English in Virginia, Georgia and Indiana, and composition at colleges in Indiana and Illinois, along with Penn State. Mary was a faculty member at Penn State from 1971 to 1996, rising to the rank of Professor. She served as coordinator of Secondary Education, Associate Dean for Undergraduate Studies, and Director of Teacher Education. She finished her career as Director of Academic Affairs at Penn State's DuBois Campus. In addition, she was active in the Faculty Senate and the Commission for Women. She began college at Northwestern and finished her BA at George Washington; did her MA at Purdue, and completed her Ph.D. at Penn State. She is officially certified in English, but also has expertise in reading and teacher education. She is a past President of PAC-TE, as well as past President of the Keystone State Reading Association. She sees PAC-TE as the voice of teacher educators in Pennsylvania and, therefore, the place to be to effect change in teacher education. Besides, PAC-TE members are friends and colleagues. Now that she's retired, she continues to volunteer as an instructor in Lifelong Learning, in literacy groups, and with other education-related groups.
Dr. Jim Nolan
Director (through May 31, 2020)
Position:
Directors Representing Individual Members
Dr. Nolan, a native of Archbald PA, received a B.S. in Secondary Education from the University of Scranton, an M.S. in Counselor Education from Marywood University and a Ph. D. in Curriculum and Instruction from Penn State. He served as an elementary teacher, secondary teacher and guidance counselor in basic education before serving as a faculty member at Lafayette College, the University of Scranton and Penn State. He retired from Penn State in June 2015 after serving as the Hermanowicz Professor of Teacher Education and the Co-Coordinator of the Elementary Professional Development School Partnership between Penn State University and the State College Area School District. Jim has been a member of PAC-TE for more than 30 years and believes that PAC-TE is the single most important voice for high quality teacher education in the Commonwealth. He values the collegiality and friendships that he has developed with PAC-TE members from a variety of institutions. In his retirement, he is engaged in a number of volunteer activities, including his church, a local hospital, an elementary school, and Benner State Correctional Institution. He is also enjoying playing more golf.
Dr. Sally Winterton
Director (through May 31, 2021)
Position: Directors Representing Individual Members
Originally from Long Island, New York Sally has resided in Chester County, PA since 1968. She has served as Coordinator of Field Experiences in the Department of Elementary Education, a university supervisor, and as the Interim Director of the Teacher Education Center at West Chester University. Prior to joining WCU she taught elementary school and served as an assistant middle school principal, an elementary school principal, and a director of personnel in Pennsylvania public school districts. Her undergraduate degree is from Immaculata University, PA; her Masters of Education is from West Chester University; her Doctorate is from the University of Pennsylvania. Sally holds the following Pennsylvania certification: History, Comprehensive Social Studies, History and Government, Elementary, Elementary Principal, and Superintendent. Her research interests are in student teaching supervision and technology. Sally is a member of PAC-TE because of the collegiality of the members and the information shared at the the Teacher Education Assembly and Spring Conference. The PACTE publications keep her informed on state and national issues related to teacher education. Her avocation is horseback riding. When not teaching, travelling or reading, her favorite place to be is riding.
Directors Representing State-related Institutions
Dr. Juliet Curci
Director (through May 31, 2019)
Position:
Directors Representing State-Related Institutions

Dr. Juliet Curci currently serves as the Director of School and Community Partnerships for the College of Education at Temple University. Juliet is responsible for leading the development and ongoing facilitation of strategic and mutually beneficial partnerships between the College's teacher education program and its school and district partners and for managing the College's Office of Field Placement. Juliet has collaborated extensively with College faculty and staff in the design, implementation, and management of new initiatives within Temple's teacher education program. Juliet taught in Philadelphia district and charter schools and charter schools and has had the opportunity to share her reflections on those experiences as an instructor of teacher education and sociology courses at both Temple University and the University of Pennsylvania Graduate School of Education. She holds a B.A. in Political Science and American Culture Studies from Washington University in St. Louis, an M.S. in Elementary Education (with PA certification in Elementary Education and Special Education) from St. Joseph's University, and a Ph.D. in Urban Education from Temple University. Originally from New Orleans, Juliet resides in Philadelphia with her husband and two young children. As a member of PAC-TE's Board of Directors, Juliet looks forward to connecting with other Directors and Members from programs across the Commonwealth in order to learn about and promote innovations in teacher education that will support teacher retention in the profession and further impact K-12 student achievement.
Dr. Nina Girard
Director (through May 31, 2020)
Position:
Directors Representing State-Related Institutions
Dr. Nina Girard is Associate Professor of Mathematics Education and Middle/Secondary Programs Coordinator at University of Pittsburgh – Johnstown. She earned her Doctor of Education in Mathematics Education from University of Pittsburgh and Master of Science in Applied Mathematics from Indiana University of Pennsylvania.
Dr. Girard's professional experiences include: teaching undergraduate/graduate education and undergraduate mathematics courses, supervising student teachers, in-service consulting, algebra curriculum writing, grant writing, and former Project Director of the UPJ Center for Mathematics & Science Education funded by a PDE higher education grant. Dr. Girard is a frequent presenter at NCTM/PCTM conferences and is a program reviewer for PDE. She is involved with synergistic activities including professional learning communities and STEM initiatives. Her research interests include promoting pre-service teachers' reflection through online support and multiple representational frameworks for mathematics teaching with technology.
Dr. Kate McKinnon
Director (through May 31, 2021)
Position:
Directors Representing State-Related Institutions
Dr. Kate McKinnon lives in State College, PA, but is a native of Pittsburgh. She earned a BS in Special Education/Elementary Education from Penn State University and returned home to Pittsburgh to teach. Kate taught for several years in special education, elementary education, and Head Start, and then in early intervention as an in-home therapist, before becoming EI program director while earning her master's degree from the University of Pittsburgh in School Consultation. She then earned her doctorate from Pitt in early childhood special education. As a member of the special education faculty at Penn State, Kate serves as the SPLED undergraduate program coordinator and director of field experiences. For six years Kate directed an OSEP teacher preparation grant in early intervention. She enjoys teaching and supervising future teachers. Kate is currently co-chair of the Pennsylvania State Interagency Coordinating Council for Early Intervention and is appointed to the Pennsylvania Technical Advisory Board for Newborn Screening.
Directors Representing State System Institutions
Dr. Jason Hilton
Director (through May 31, 2019)
Position:
Directors Representing State System Institutions
Dr. Jason T. Hilton was born in Durham, North Carolina. Graduating with a BS in Secondary Social Studies Education from Edinboro University, Jason went on to teach middle level social studies in Burrell School District in Westmoreland County, PA. While teaching, he earned a Masters in Social Studies Education and a PhD in Social and Comparative Analysis of Education, both from the University of Pittsburgh. Following a semester of full time teaching and adjunct positions at Saint Vincent College and Robert Morris University, Jason finally made the move to full-time higher education by joining the faculty at Slippery Rock University in the fall of 2012. Currently, Jason serves as an Associate Professor of Education where he teaches courses in pedagogy and comparative education as well as supervision of student teachers. When not in the classroom, Jason enjoys being outside taking in all of the thrills and exploration that nature has to offer.

Dr. Beth Rogowsky
Director (through May 31, 2020)
Position:
Directors Representing State System Institutions
Beth Rogowsky, Ed.D. has 14 years of K-12 teaching experience in both rural and urban public schools. Upon completion of her doctoral studies at Wilkes University, Dr. Rogowsky completed 3 years of postdoctoral training at the Center for Molecular and Behavioral Neuroscience at Rutgers University which linked her previous teaching experience with the science of how the brain learns. Her research focuses on improving the language and literacy skills of learners from preschool through adulthood—as well as taking on such neuromyths as learning styles. Currently, Dr. Rogowsky is an Associate Professor at Bloomsburg University of Pennsylvania in the College of Education.
Dr. Debbie Grubb
Director (through May 31, 2021)
Position:
Directors Representing State System Institutions
Debbie Grubb has been an employee of California University of Pennsylvania for 18 years. Her current responsibilities include the Director of Professional Education Services which duties encompass those of Director of Student Teaching and Field Experiences for all teacher education candidates. Additional duties include Data reporting for PDE, CAEP, Title II, IPEDS and synthesis of PECT and Praxis data. She is an active participant in the ongoing redesign of the education unit at Cal U. Debbie participates in team collaboration of creating and implementing the required CAEP measures on Dispositions, Clinical Practice, Action Research, Lesson Planning, and Portfolio Assessment Tools. In addition to her work duties, Mrs. Grubb is finishing studies at Indiana University of Pennsylvania's Doctorate of Education DEd in Administration and Leadership Studies. Debbie enjoys spending free time with her husband outside in the fresh air either cycling, golfing or just relaxing by the waterside.
Directors Representing Private Institutions
Dr. Amy Rogers
Director (through May 31, 2019)
Position:
Directors Representing Private Institutions
Dr. Amy Rogers has been in the teaching profession for over 20 years. She earned her B.A. at Lycoming College, M.Ed. at Bloomsburg University, and Ph.D. at Penn State University, where she specialized in Curriculum and Instruction. Amy has experience as a secondary social studies teacher and literacy coach. She currently serves as Director of Teacher Education, Certification Officer, and Associate Professor at Lycoming College, where she teaches courses in curriculum and instruction, reading and writing in the content area, foundations in education, elementary social studies, digital storytelling and ELL instruction. Amy is serving her 2nd term as a Board of Director for the East Lycoming School District. Outside of work Amy enjoys travelling, spending time with family and friends, attending her children's athletic and extracurricular events, and horseback riding. She is involved with PAC-TE because of the networking opportunities and to work with others in higher education who are committed to preparing and supporting quality teachers.
Dr. Beverly Bryde
Director (through May 31, 2020)
Position:
Directors Representing Private Institutions
Beverly Bryde is a native of Brick, NJ and now resides in Wayne, PA. She earned her B.S. in Secondary Education from Villanova University, her M.A. in Education Administration from Villanova University and her Ed.D. in Higher Education Leadership from Widener University. Beverly has been working in Higher Education for over 25 years. She currently serves as the Founding Dean for the School of Education and Chief Credentialing Officer at Cabrini University after serving on the faculty for 12 years (1990-95, 2006-13) and holding the department chair position for 3 years. Previously, she served as a full-time, tenured faculty member at California Lutheran University in Southern California for 8 years (1998-2006). Her professional interests and research are rooted in mission development, educational technology, classroom management, judicious coaching, and advocating for social justice in teacher education.
Dr. Richard Fuller
Director (through May 31, 2021)
Position:
Directors Representing Private Institutions
Dr. Richard Fuller serves as Professor of Education and the Director of the Center for Innovative Teaching at Robert Morris University. He additionally serves as Coordinator for Business, Communication & Information Technology education, and serves on the doctoral and graduate faculty in Instructional Leadership in the the Department of Education. He has served as Dean for a career college and Program Director at Drexel University. Rick has consulted on education, distance education and leadership projects for the Department of Transportation, the Department of Health, higher education institutions, and corporate and government entities. He received his Doctorate of Education from The Penn State University. His research interests center on creating interaction in distance education pedagogies, how the use of technology can enhance learning, educational leadership and motivation to learn.