Want to See Your Article Published?
The Pennsylvania Association of Colleges and Teacher Educators publishes a peer-reviewed journal — the Pennsylvania Teacher Educator. Our journal is intended to provide PAC-TE members with a venue to capture current research that makes use of quantitative, qualitative, and/or mixed-methods approaches, as well as rigorous theoretical works that capture current research, advances, and changes in the emerging directions of teacher education. Publication decisions are made following a blind review process. Starting in 2021, Pennsylvania Teacher Educator will move to publishing two issues per year. Read more to find out about our current deadline and procedures...
---
PAC-TE Board Congratulates Newly Elected Members
The PAC-TE Board election closed at midnight on Tuesday, November 30th. Congratulations to the winners!
Elected to serve as President-elect: Dr. Thomas Conway, Cabrini University.
Elected to three (3) -year terms as Board members: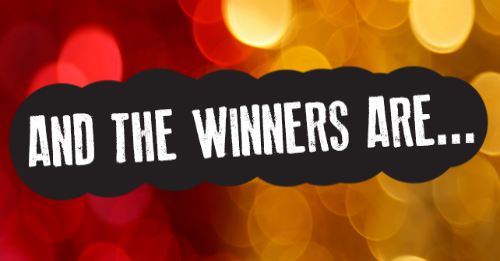 Dr. Jonathan Chitiyo, University of Pittsburgh-Bradford
Dr. Stephanie Gardner, Bloomsburg University
Dr. Nancy Morris, Gannon University
Dr. Rachael Stevens, Marywood University
Newly elected members and officers begin their terms on June 1, 2022.
The next election will be in November, 2022. Won't you consider running for a position on the PAC-TE Board?
---
Individual New/Renew
As you may know, membership in PAC-TE runs from July 1 to June 30. Well, that means that IT'S TIME TO RENEW
ALL individual membership dues remain the same for 2021-2022 as they have since 2018 at:
* $60 for continuing membership
* $40 for First Time Members
* $20 for Student Members
* $30 for Retired Members
For INSTANT ACCESS to our membership form click here.
Institutional Membership New/Renewal
Institutional membership is a GREAT way for your college/university/program to become involved as:
PAC-TE IS YOUR PROFESSIONAL ASSOCIATION
Institutional membership dues (remaining the same for 2021/2022 as they were for the past two years) are based upon the number of teacher education graduates from your program for the most recent academic year. Institutional membership keeps your college/department "in the know" for all things related to teacher preparation as well as providing institutional membership for many faculty in your program.
1-75 teacher education grads -- $260 (plus 3 faculty members)
76 - 150 teacher education grads -- $320 (plus 4 faculty members)
151 - 225 teacher education grads -- $380 (plus 5 faculty members)
226 - 300 teacher education grads -- $440 (plus 6 faculty members)
300 + teacher education grads -- $500 (plus 7 faculty members)
IHE's/programs that also are members of AACTE (one of our parent associations), receive one additional faculty PAC-TE membership with their paid membership.
For institutional membership, click here for INSTANT ACCESS to the institutional membership site.

---
DATES TO KNOW/MARK YOUR CALENDARS
April 5, 2022 - PAC-TE's Spring Conference (Virtual - no travel requirements!)
October 25 -28, 2022 - PAC-TE's Teacher Education Assembly at the Best Western Premier, the Central Hotel and Conference Center.

---
AACTE and PAC-TE collaborate to strengthen their advocacy efforts, share experience and expertise, and expand their members' professional development opportunities. To this end, our Chapter's relationship with AACTE is a voluntary affiliation that allows us to advance our members' interests.