Welcome to PAC-TE
PAC-TE is a nonprofit professional association for all those in Pennsylvania who are engaged in the preparation and development of professional educators.
PAC-TE is dedicated to providing strong advocacy for professional educator preparation within the Commonwealth.
The purpose of PAC-TE as the voice for professional educator preparation in Pennsylvania is to promote quality professional educator preparation programs and to provide opportunity for individual professional growth for all persons in Pennsylvania engaged in professional educator preparation
---
PAC-TE Strategic Plan
The Board of Directors of PAC-TE approved a new strategic plan in September, 2016. PAC-TE's Strategic Plan is organized around four major areas: Advocacy, Membership, Resources, and Administration.
PDE - Act 82 of 2018 Special Education Guidance
Click here for the PDE memo, Initial Guidance on Expanding Special Education Grade Spans.
Quick Resources
PAC-TE is a state unit of AACTE

PAC-TE is a state unit of ATE

April 9, 2019
Actively Advocating for the Health of
Our Field, Our Students, and Ourselves
Please join the Pennsylvania Association of Colleges and Teacher Educators (PAC-TE) for timely,
important, and dynamic conversation regarding pressing topics in teacher preparation in PA
at PAC-TE's 2019 Spring Conference. The program may be found here.
Keynote address:
Transforming Toxic Stress in Our Schools– An Introduction to Mindfulness for Teachers and their Students
Dr. Peter Montminy, Child Clinical Psychologist & Mindfulness Teacher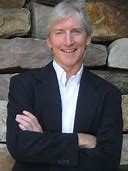 Other presentations focused on:
Advocacy
Youth Mental Health
School Safety
Year Long Residency
Early Childhood Issues
PDE Updates
Conference partially sponsored by: