Welcome to PAC-TE
PAC-TE is a nonprofit professional association for all those in
Pennsylvania who are engaged in the preparation and development of
professional educators.
PAC-TE is dedicated to providing strong advocacy for professional
educator preparation within the Commonwealth.
The purpose of PAC-TE as the voice for professional educator preparation
in Pennsylvania is to promote quality professional educator preparation
programs and to provide opportunity for individual professional growth
for all persons in Pennsylvania engaged in professional
educator preparation.
---
PAC-TE Wins ATE Award
PAC-TE has been awarded the
Sikula Unit Development Award for Program Services
By ATE


What an honor to once again be recognized by our national affiliate!
THANK YOU to Tom Conway & Amy Rogers Sally Winterton & Jay Hertzog
For their work on authoring our application! You ROCK!
---
PAC-TE Executive Director Position
Dear PAC-TE members,
Our longtime colleague and friend, Dr. Jay Hertzog, has indicated that his current contract as the Executive Director of PAC-TE will be his last. I am chairing a search committee comprised of several members of the PAC-TE Board of Directors. Our task, of course, is to find Jay's successor. Clicking on this link will take you to the posting for the position in PDF format. The search committee and I would very much appreciate it if you could share it as widely as possible and encourage anyone to apply who you believe would be a great Executive Director.
PAC-TE has a very strong voice in educator preparation in Pennsylvania. Our Executive Director is an important reason why this is the case. Please help us find someone to succeed Jay who can continue the work needed for us to remain strong.
Thank you very much.
George Drake
PAC-TE Past President and Search Committee Chair
---
DATES TO KNOW/MARK YOUR CALENDARS
April 13, 2021 – PAC-TE Annual Spring Conference (virtual)
April 20, 2021 - Teacher Education Day (virtual)
October 27-29, 2021 - 50th Anniversary TEA (in-person and hybrid)
---
SPRING CONFERENCE 2021
REGISTRATION AND CONFERENCE INFORMATION
April 13th, the date of the annual PAC-TE Spring Conference, is fast approaching. This year's conference will be entirely placed on the Whova platform (the same platform used for the 2020 fall TEA)
with the theme:

HELP, We Need Somebody: The Charge to Recruit and Retain Diverse Teacher Candidates as a Matter of Equity in Our Classrooms, Colleges, and Communities.
This year's keynote speaker is Dr. Ronald Whitaker, Cabrini University. His keynote address ("HELP: The Charge to Prepare Our Teacher Candidates to Serve Diverse Students") will be followed by a panel discussion with panelists from preK-12, higher education, and PDE to provide practical expertise on how equity and culturally responsive practices can be employed in classrooms and schools. Following the panel discussion, there will be four break-out time slots with three sessions per time slot from which to choose. The final two sessions of the conference are general sessions – one from Debra Heath-Thornton providing us with a PDE Update; the second one will be from the Pennsylvania Acting Secretary of Education, Noe Ortega. (click here for the full conference program)
The conference closes with our annual drawing for prizes.
Registration information is as follows:
Early Bird Registration (PAC-TE members only) -- $50 (until March 31st)
Regular Registration (PAC-TE members only) -- $75 (April 1st – April 13th)
Non-Member Registration -- $100 (no Early Bird)
Student Registration -- $50
---
50th Anniversary Celebration
TEACHER EDUCATOR ASSEMBLY (TEA)
Proposal Submission Form

April 15, 2021

The 2021 (50th Anniversary!) Annual Teacher Educator Assembly, with the theme: Reflecting on the Past/Prospecting for the Future is now taking proposal submissions. This year's TEA will be offered in a "hyflex" format from October 27-29 at the Best Western Premier, the Central Hotel & Conference Center, as well as select virtual session offerings through the Whova platform for those preferring to only participate virtually. Please click on the following link, complete the proposal submission form, and click "submit" to have your proposal considered for the Assembly.

DEADLINE for proposal submissions is midnight, April 15, 2021.

Review of proposals will take place between April 1 and May 15 with notice of acceptance/rejection going out May 31, 2021.
HERE'S THE LINK (or QR Code) FOR PROPOSAL SUBMISSIONS:
https://forms.office.com/Pages/ResponsePage.aspx?id=uwhC_4djfES6X5jOTPPkPhLnY4BASjxBglbwywHvd3xUQU5STDZHMUtVU0lXSTQ0U1pZNkNYQTMzRy4u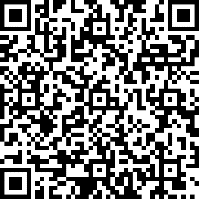 ---
INFORMATION ABOUT TRANSFER STUDENTS
An item that drew the attention of the GRC centered on transfer students and the new law that was being implemented regarding these students. Chair John Ward got in touch with Debra Heath-Thornton, Director of the Bureau of School Leadership and Teacher Quality, who provided the following information (click here).
GOVERNMENT RELATIONS COMMITTEE UPDATE
ON SENATE BILL 1216
SB 1216 was signed into law and is known as ACT 136. The bill includes many important provisions for teacher education. The legislation gives the Secretary of Education the ability to:
Continue approving Pk-8 and 7-12 Special Education certifications for teacher candidates who are continuously enrolled and started their programs prior to December 31, 2021

Waive basic skills testing through June 30, 2021 (please see note below)

Issue temporary provisional certificates to program completers who meet all requirements except the satisfactory completion of the assessments required pursuant to 22 Pa Code 49.18© because the assessments were
canceled or could not be scheduled
It is very important to understand that this does not mean that basic skills testing requirements have been waived or that provisional certification will not be implemented. The bill gives the Secretary of Education the ability to enact these as needed. It will be important to look for PDE updates on how the legislation will be implemented.