Welcome to PAC-TE!
PAC-TE is a nonprofit professional association for all those in Pennsylvania who are engaged in the preparation and development of professional educators.
PAC-TE is dedicated to providing strong advocacy for professional educator preparation within the Commonwealth.
The purpose of PAC-TE as the voice for professional educator preparation in Pennsylvania is to promote quality professional educator preparation programs and to provide opportunity for individual professional growth for all persons in Pennsylvania engaged in professional educator preparation
---
Call for Applications
PAC-TE now offers three new Professional Achievement Awards to recognize the outstanding work of its members:
Outstanding Dissertation Award
Distinguished Research Award
Exemplary Service/Partnership Award
Descriptions and eligibility qualifications for each award are available in the Member Area of the website. Award recipients will be honored at the Fall TEA Awards Dinner on Wednesday, October 31, 2018. Recipients also will receive a one-year complimentary PAC-TE membership and the opportunity to present at the Fall TEA.
To be considered for these awards, application materials must be received by May 1, 2018. Please submit application materials according to the instructions found on the PAC-TE website.
We look forward to receiving your applications and celebrating the contributions of PAC-TE members to the field of education and educator preparation!
---

PAC-TE Spring Conference

April 3, 2018
Responsibility-Driven Teacher Preparation:
Recruiting, Retaining, and Respecting Effective Educators for 21st-Century Learners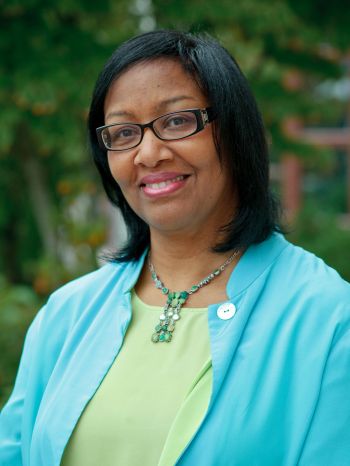 Join your colleagues at the PAC-TE Spring Conference, featuring Dr. Jennifer Robinson, Montclair State University, at the Penn Stater Hotel and Conference Center in State College on April 3.
Conference Chairs Juliet Curci, Temple University, and Bern Badiali, Penn State University, and their committee are planning an outstanding conference. This year's conference is presented with the support of OCDEL (The Office of Child Development and Early Learning). Thank you, OCDEL, for your support!
Don't forget to make your hotel reservations at the Penn Stater by calling 1-800-233-7505 and mentioning our group code: PACT18A
Dr. Robinson is Associate Professor and Executive Director of the Center of Pedagogy, the institutional structure at Montclair State University, NJ with responsibility for coordinating all aspects of initial teacher preparation and the simultaneous renewal of teacher education and the schools. She oversees the operations and policies of undergraduate and graduate teacher preparation and certification programs by coordinating the activity of three distinct faculty/staff groups: drawn from the liberal arts and science departments, the college of education and human services, and the schools. She has been Principal Investigator/Director of more than $14 million in . She recently received a second U.S. Department of Education grant to support a clinically-centered urban teacher residency to prepare new math, science, and special education teachers in partnership with the public schools in Newark, NJ. externally funded grants to prepare and renew beginning and experienced educators for school districts across New Jersey
We are excited to bring this outstanding conference to you and look forward to seeing you there! Registration link is available in the main menu options (above) under Conference/Spring Conference Registration Online or click here to register.
PAC-TE Strategic Plan
The Board of Directors of PAC-TE approved a new strategic plan in September, 2016. PAC-TE's Strategic Plan is organized around four major areas: Advocacy, Membership, Resources, and Administration.

Quick Resources
PAC-TE is a state unit of AACTE

PAC-TE is a state unit of ATE