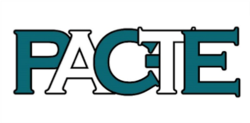 Pennsylvania Association of Colleges and Teacher Educators
ANNUAL SPRING CONFERENCE 2023
Finding the North Star of New Chapter 49 Competencies
March 22, 2023 from 9am to 2pm
Virtual Conference using the Whova Platform
Conference Keynote: Dr. Troy Hutchings
Troy Hutchings researches, writes, and speaks in the areas of professional ethics, educator misconduct, and frameworks for an ethical and legal teaching practice. He presents to various state and national policy and practitioner groups across the United States and Canada. Hutchings has been the subject matter expert on a variety of national projects dealing with educator ethics including the Model Code of Ethics for Educators and the National Council for the Advancement of Educator Ethics.
Panelists/Breakout Sessions Focus - New Chapter 49 Competencies
Professional Ethics

Culturally Relevant and Sustaining Education

Structured Literacy
Registration Policies: Please note that membership in PAC-TE does not include conference registration fees. You are welcome to check with the PAC-TE Executive Director (pacte.exec@gmail.com) as to your membership status.
Refund Policy: Notice of cancellation of conference registration and request for refund of conference registration fees must be made in writing to PAC-TE's Executive Director no later than one week prior to the conference. All refund requests received after this date will be denied. A $25 administrative fee will be deducted from all conference refunds.